Watch animations in 4K resolution on your home monitor!
for Windows / Mac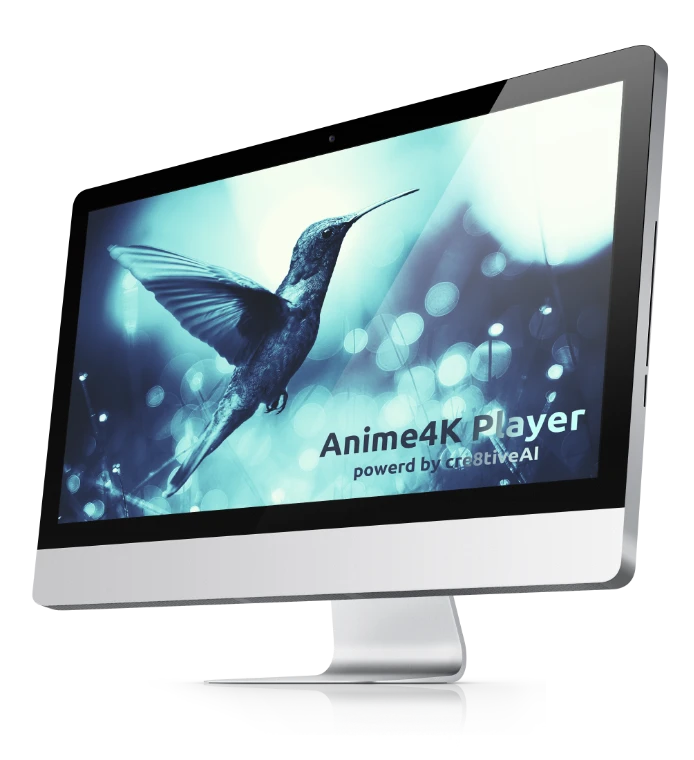 for Windows / Mac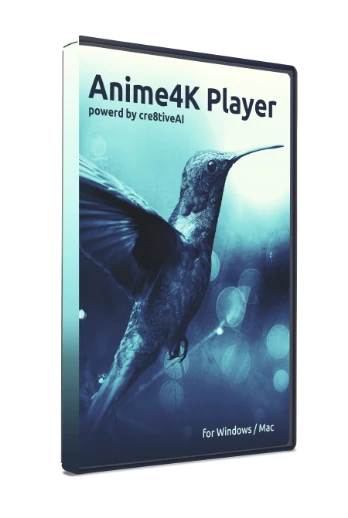 What is Anime4K Player
Anime4K Player is a video player that incorporates the real-time animation high-resolution AI "Anime4K". It uses the mpv video player and allows you to watch your favorite anime in real-time with high resolution. Normally, Anime4K requires a special setup, but with Anime4K Player, this setup can be completed with a single click.

Anime4K Player also offers three different resolution modes, Regular, Middle, and Ultra, depending on your PC environment and the size of the movie you want to watch. Regular is the lightest mode and can be used on a standard home PC. Ultra mode assumes a GPU-equipped PC environment and performs higher-quality high-resolution conversion. The UI screen allows you to intuitively switch between the different modes of Hi-Res modes.