The way of use is surprisingly easy !
Only uploading the images, AI can generate the images estimated.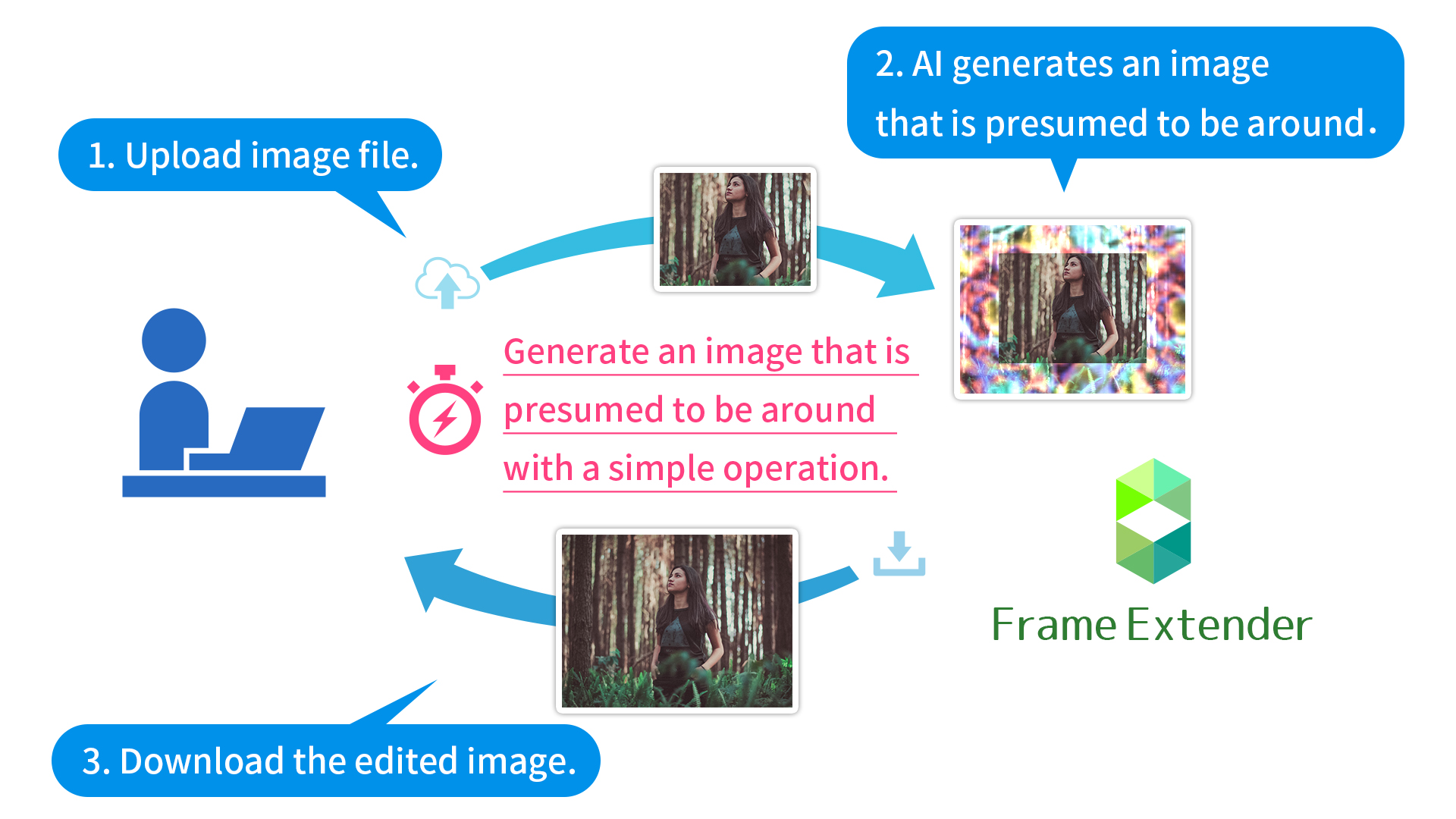 * Though AI can generate the images that may be appropriate, it does not generate a correct image in reality.
Have you been interrupted by create the background arround the objects?
I want to use the image at the top of the interview article but since there are not enough left and right areas, it is necessary to synthesize the image and create the image.
It is very hard to create the surroundings with the hand of a person. Even those who are accustomed to work may take around three hours.
Is the resource of an important designer deprived by the task that can be realized by AI?
With state-of-the-art AI technology, it can generate surrounding images like that in about 10 seconds!
Analyze the uploaded image and AI will estimate the image that will be in the surroundings.
If AI does the work that takes about 3 hours when people do work, it can be realized in just about 10 seconds. Of course it does not bother the designer's hand.
Q&A
Q.

What is Frame Extender ?

A.It is a system using deep learning image processing technology. You can estimate and generate images that will be around the image you uploaded. Frame Extender is currently under development.
Q.

Please tell me how to use Frame Extender.

A.Please prepare the image you want to create around. Then upload that image to the dotted area marked "Drag images here or select files". Then select the enlargement ratio according to the instructions of the modal to be displayed. After the waiting time of about 10 seconds, the image where the surroundings are generated is displayed.
Q.

Please tell me about price.

A.You can choose to purchase a subscription plan or purchase cre8tiveAI each time by using Entry plan. Standard plan is more reasonable than Entry plan. Please click here if you would like to know about usage fee more .